Are you a young DANISH talent interested in Cyber Security?
Join the CyberSkills COMMUNITY
CyberSkills is a place where you can connect and learn from others
who share the interest and passion for cyber security in Denmark – You can also explore what career opportunities exist within this field, and what others have done to end a position in cyber security.
Community Section
The key for joining the CyberSkills community, is not that you have a hardcore technical background and have a lot of expertise in hacking.
It's about your willingness and desire to learn – and most important: never stop playing.
Join our CyberSkills Discord Server with more than +1300 young members
CyberSkills is a vibrant, growing Danish youth cybersecurity-community, that has it's digital footprint on Discord. Our members share knowledge, train their skills and network on a daily basis. We started CyberSkills to be a place where you can meet with and learn from others who share the same interest in cyber security. At the moment we have +1300 members!
So if you've always been curious about getting started in cyber security (or maybe you are already pretty skilled and are missing a community to be part of), don't let your education or background determine whether you can join or not – because we are open for anyone driven by passion and interest.
If you want to explore more about how these 15 persons got into cyber security, visit the Career

page

.
Interested in a Cyber Security Career?
Pursuing a career in cyber security means joining a booming industry where available jobs outnumber qualified candidates.
On our Career site, you'll find lots of inspirational material, to convince you that a career in cyber security is awesome and contains a lot of different discipines!
We also have 3 basic modules of 35 minutes, we reccomend you to watch 🙂
Take part in
De Danske Cybermesterskaber
De Danske Cybermesterskaber is for everyone between the age of 15-25. The goal is to find the strongest Danish Cyber ​​National Team that consist of 10 members, which will compete for the European Championships and represent Denmark.
Do you think you have the needed skills to be part of the Danish National Cyber Team? Then click the button bellow to read more.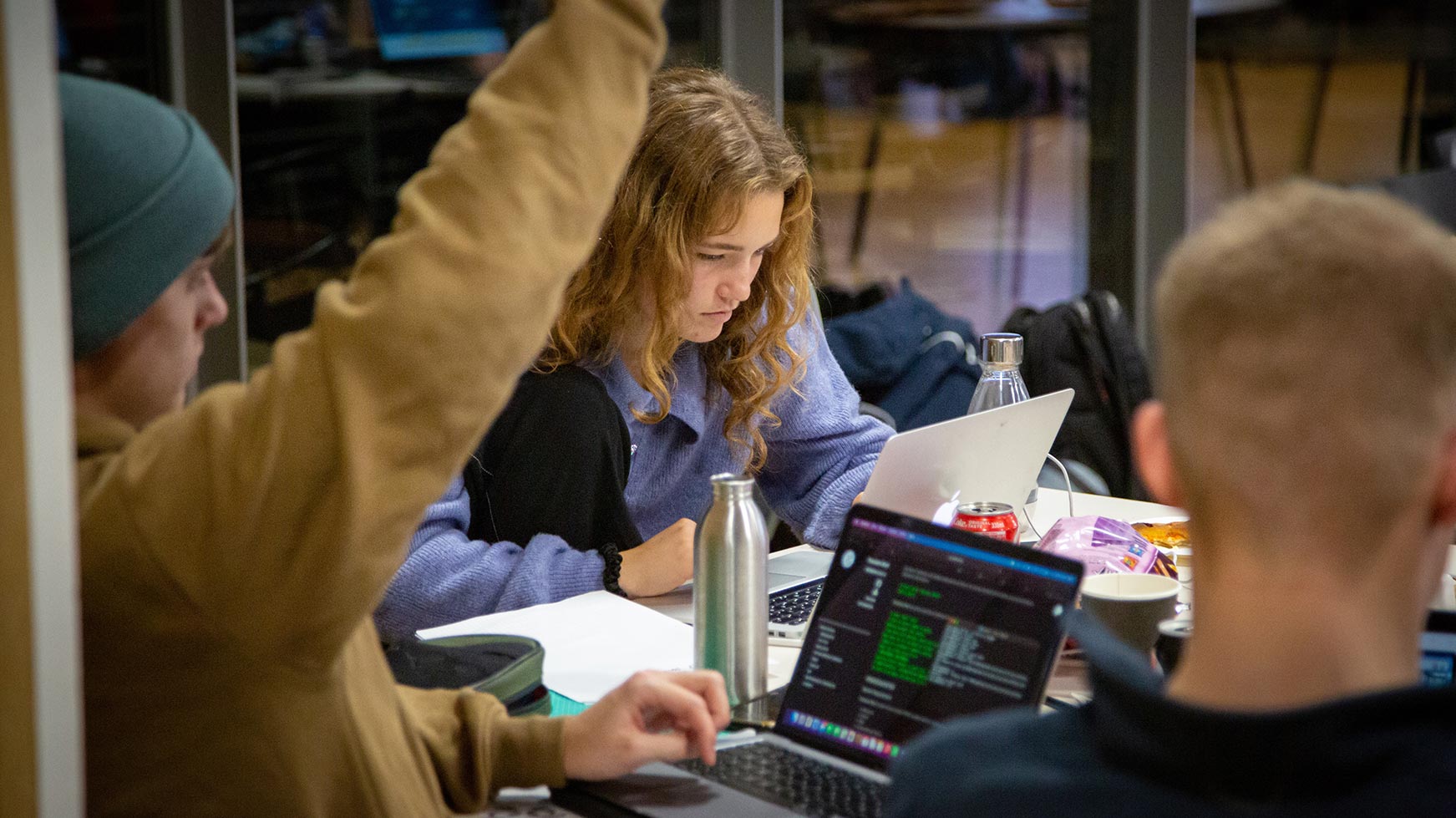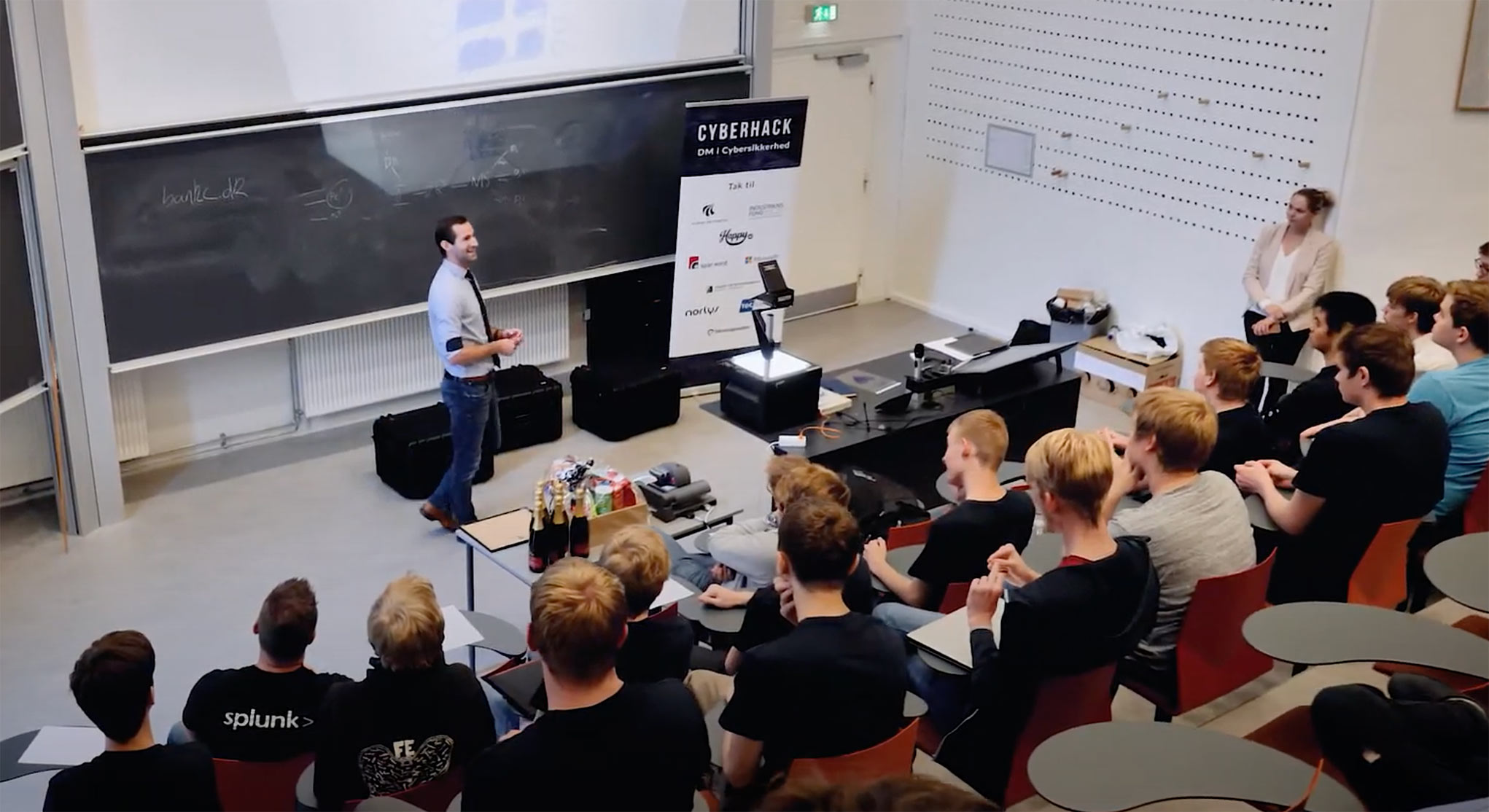 Are you a teacher looking for cyber security educational materials?
CyberSkills also tries to help educational institutions teach in cyber security, and we have thus developed a range of different material, you freely can access (in Danish). So if you are a teacher, visit the teaching section to discover more about the material and activities available for educational institutions!
CyberSkills is hosting a lot events around Denmark, both physical and online during the year. We do that to connect you with others, meet the industry and the educational institutions.
So don't miss out on all the cool activities that we are doing!
And if you want your event promoted (as long as it's free) – send us an email at info@cyberskills.dk
Hacking Evening with pizza at AAU CPH
Time: 17:00 – 19:30
Where:Aalborg Universitet Campus Copenhagen
Women in Cyber Security (Webinar)
Time: 16:00 – 18:00
Where: Online Event
Hacking Evening with pizza at AAU CPH
Time: 17:00 – 19:30
Where: Aalborg Universitet Campus Copenhagen